SwitchPen Holographic (Single)
Regular price
Sale price
$10.00 USD
Unit price
per
Sale
Sold out
Series Two - Flat White/Holographic
Retractable gel ink pen with shape-changing body. Switches seamlessly between solid/crushed. Operates by switch that activates crushed grip and ink cartridge.
*Vibrancy of colors varies depending on light

-Comfortable crushed grip
-Sturdy, durable construction 
-Break resistant plastic
-Gel ink cartridge (Black)
-Size: 5.75in (145mm) x .75in (15mm)
-Materials: Shell - Metalized polymer, Body - Break resistant plastic
-Included: Padded storage case
Care Instructions

The SwitchPen is a piece of functional art, please operate with care to ensure best results.

Do not store SwitchPen in its crushed position.

Heavy use may cause slight wear, however this does not affect function.

See instructions on how to remove/replace the tip & cartridge before disassembling.
Share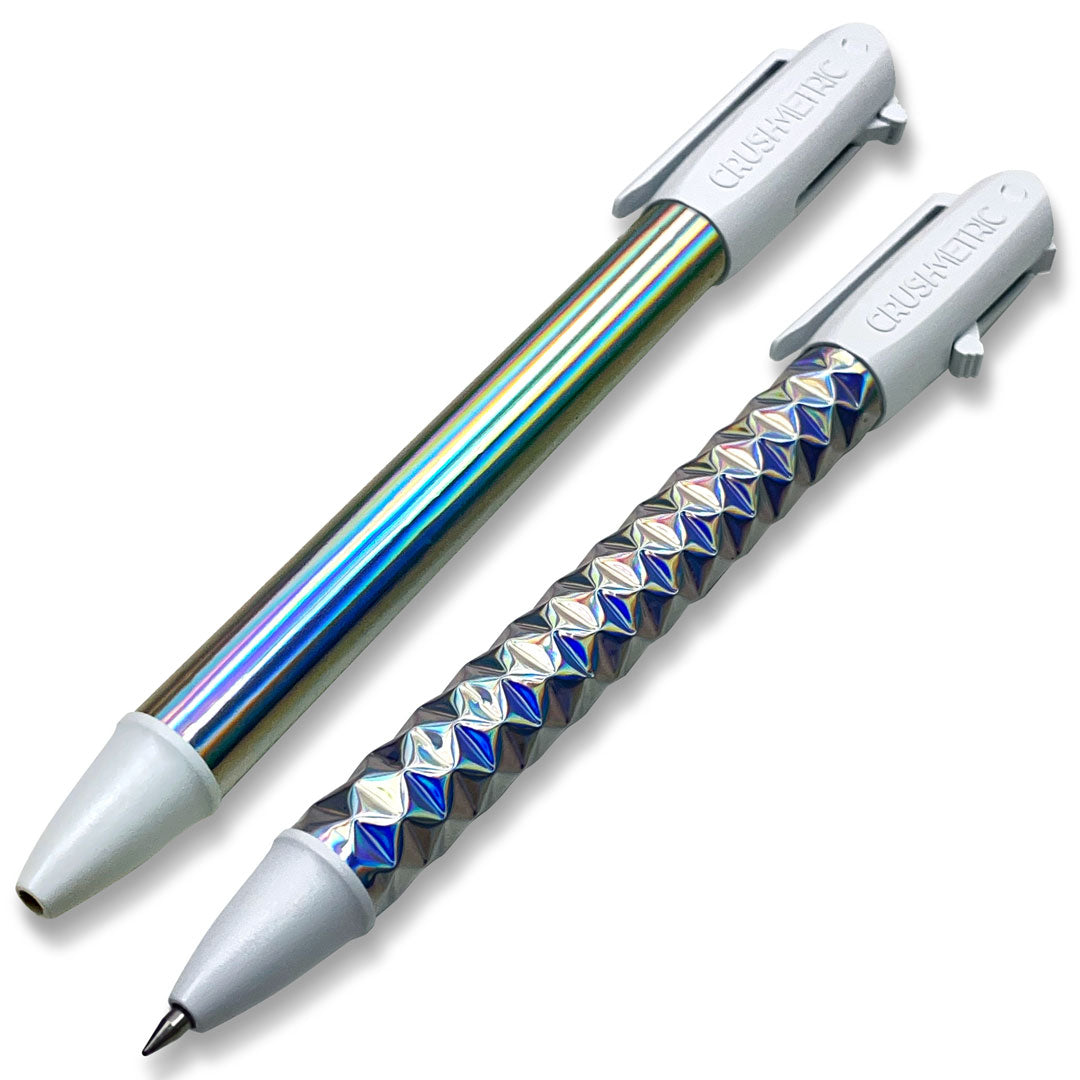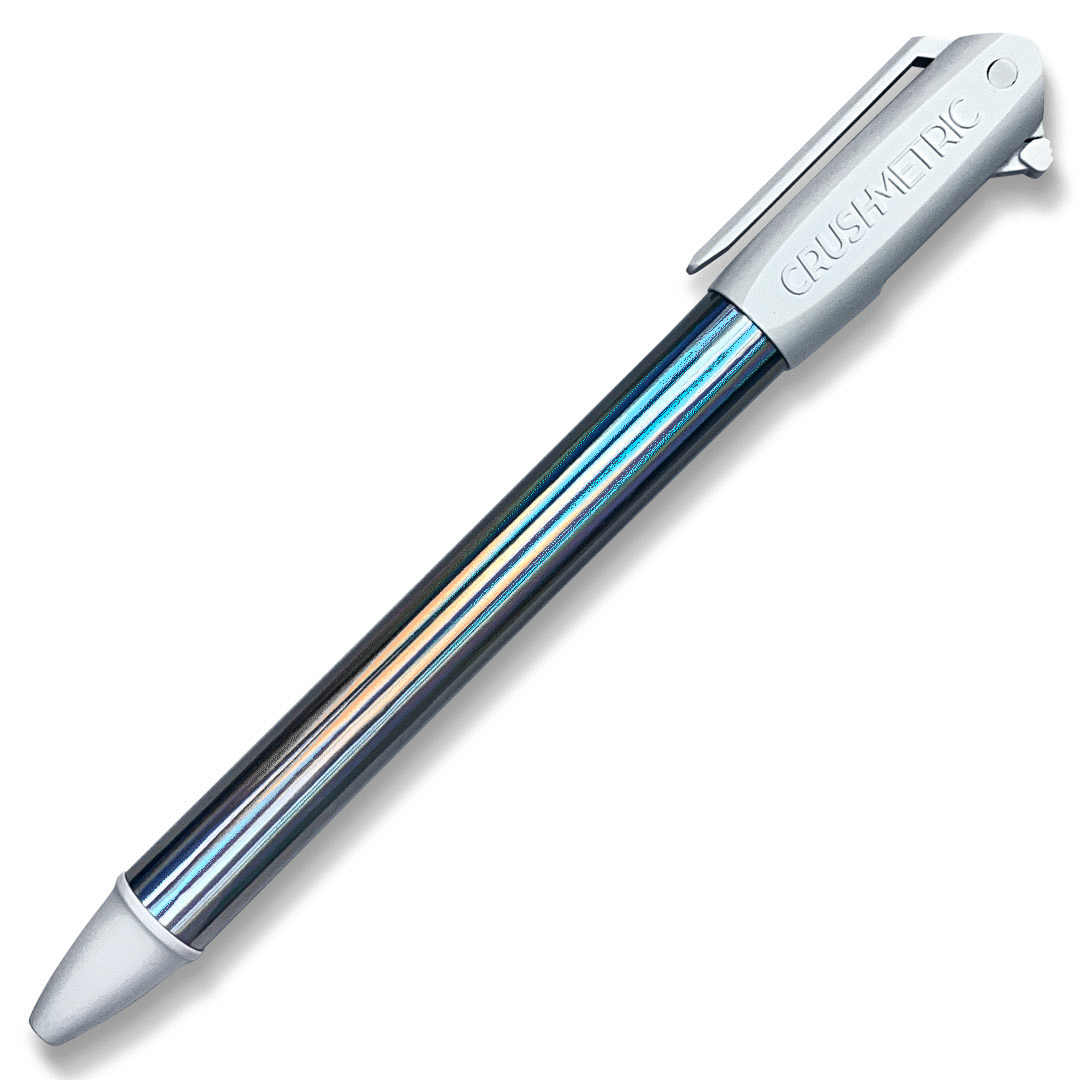 SWITCHPEN VERSION 2.O ROSE GOLD
INCLUDES FREE SHIPPING TO MOST AREAS
Updated features:
Smoother switch action

Extra crunchy sound

Thicker "Galactic Black" shell

New pull tab box
SWITCHPEN VERSION 2.O ELECTRIC LAVENDER
INCLUDES FREE SHIPPING TO MOST AREAS
Updated features:
Smoother switch action

Extra crunchy sound

Thicker "Galactic Black" shell

New pull tab box
SWITCHPEN VERSION 2.O BLACK/GALACTIC BLACK
INCLUDES FREE SHIPPING TO MOST AREAS
Updated features:
Smoother switch action

Extra crunchy sound

Thicker "Galactic Black" shell

New pull tab box
Features:
Comfortable crushed grip

Sturdy, durable construction

Break resistant plastic

Gel ink cartridge (Black)
Features:
Comfortable crushed grip

Sturdy, durable construction

Break resistant plastic

Gel ink cartridge (Black)
SWITCHPEN VERSION 2.O
ROSE GOLD
INCLUDES FREE SHIPPING TO MOST AREAS
SWITCHPEN VERSION 2.O
ELECTRIC LAVENDER
INCLUDES FREE SHIPPING TO MOST AREAS
SWITCHPEN VERSION 2.O BLACK / GALACTIC BLACK
INCLUDES FREE SHIPPING TO MOST AREAS